New Dream is authorized service provider of Lenovo, HP, Dell, and ASUS. We offer repair service for all types of computer issues. Whether your computers are running slowly or have recently crashed, your applications are not working, or just want an upgrade to your existing computer. Call us, our experts will troubleshoot or repair your computer to bring them back on track.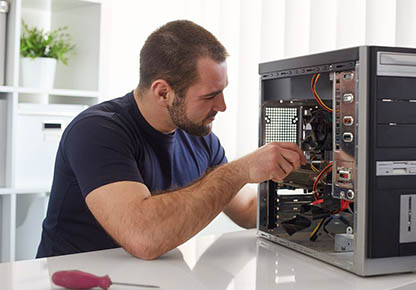 Our expert technicians provide best repair service
Rapid repair service by specialists
Repair service for Laptops, Desktops, and All-In-Ones
Repair and upgrade service for all computers
Parts replacements and troubleshooting
Why you should take our service?
We are authorized service provider
We have expert technicians to handle your computer issues
We use only the highest quality parts for repairs
We are very fast to respond and take little time to fix problems
We also teach you how to maintain your computer so problems do not reoccur regularly